The Different Types of Conservatories
The range of types of conservatory designs are limitless, however, most are based on a few fundamental styles.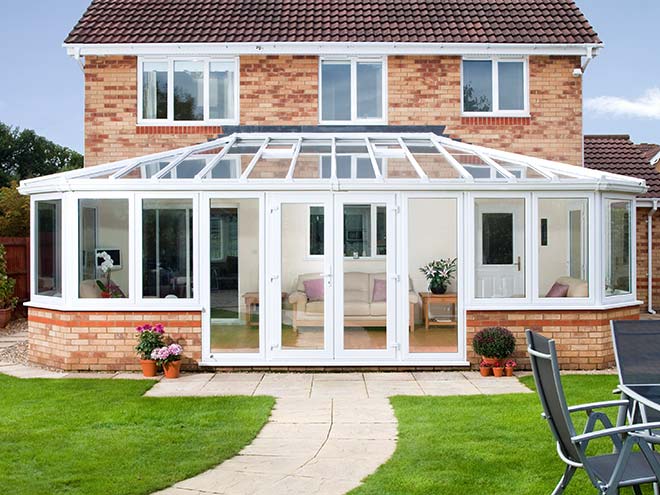 Types of conservatory design
As well as being versatile in use, conservatories offer many different choices of design with a whole range of shapes, styles and materials.
However while the design possibilities may seem infinite, nearly all are based on a few fundamental styles.
Victorian conservatory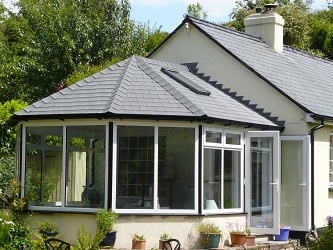 A Victorian-style conservatory has a ridged roof and a multi-faceted end wall creating an elegant rounded effect.
Edwardian conservatory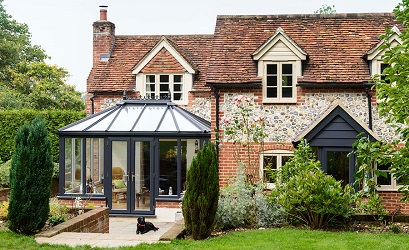 Edwardian conservatories have a ridged roof combined with a rectangular base, giving the classical feel of the Victorian design, but with greater available space.
Edwardian gable conservatory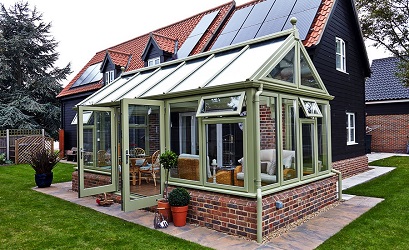 The Edwardian gable conservatory is designed so that the ridged roof meets a gabled end, resulting in very clean lines that suit many modern homes
Lean-to conservatory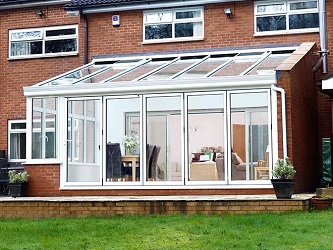 A lean-to conservatory, sometimes known as Mediterranean or sun-room is the simplest design. The conservatory is a single-sloped roof with the longer wall adjoined to the house. It is also a useful style for fitting into a corner area.
P, L, T or U-shaped conservatory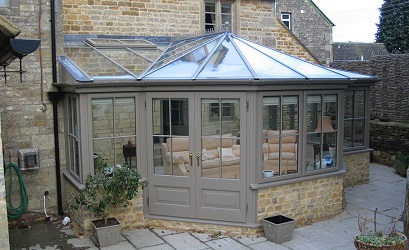 P-shaped, L-shaped, T-shaped or U-shaped conservatories combine any of the above and the choices take on a massive scope. The options allow for a conservatory to be attached to almost any home.
Orangery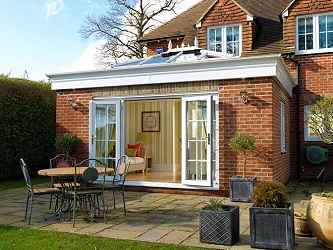 There is always the option of an orangery. The classic orangery uses a parapet wall and solid corner construction. This provides a more traditional design with all the benefits of a modern conservatory.
Off the wall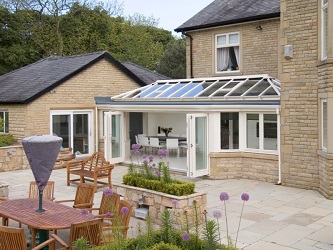 You can choose the material for the lower part of your conservatory. You can take the glass panels right to ground level or build a low wall, usually of material that matches the house. This will be highly insulated optimising comfort levels.
Custom conservatory
As well as the style options above you may opt to create a custom conservatory. The bespoke option allows for a truly individual design to suit your home and your needs.
For more advice and information about conservatories, get in touch with a local GGF Member company.
Related topics
– Planning a conservatory – things to consider
– 7 steps to getting a conservatory for your home
– Be Inspired – conservatory design gallery
– Conservatories and energy efficiency
– A guide to home ventilation