A Guide to Door Styles
From frame materials to glazing options, opening mechanisms to locks and fixtures, there's much to consider when choosing doors for your home.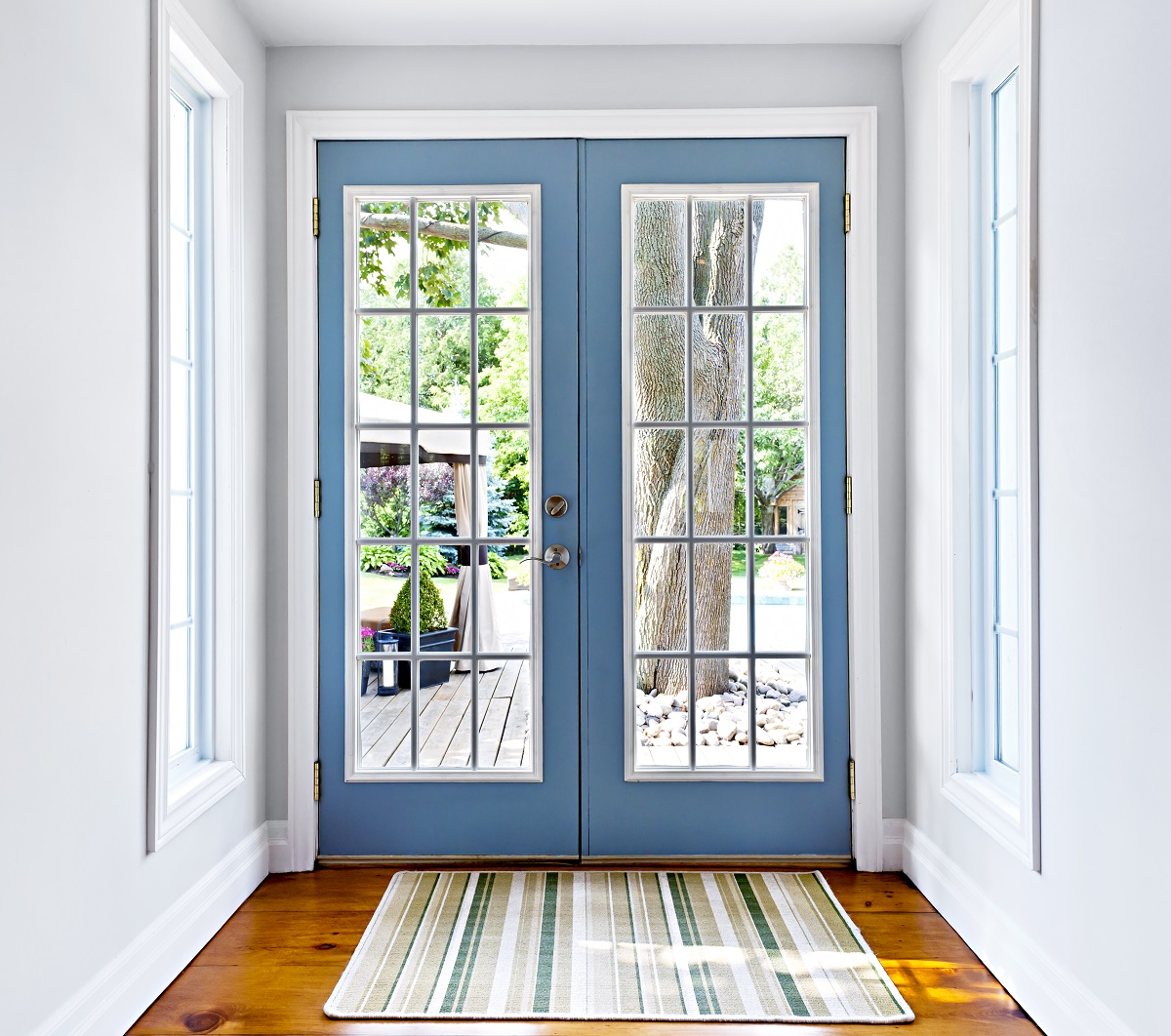 If you're thinking about installing or replacing doors in your home one of the things you'll need to decide is which style of door is right for the job.
Even where the choice is obvious – in the case of an entrance door, for example – there are many things to consider when it comes to materials, glazing and design.
Find out more below then take a look at our ideas galleries to see examples of each of these door styles – a great way to find inspiration and ideas for your home.
In this article we cover:
Bi-folding doors
Bi-folding doors consist of multiple hinging panels that can be folded together to create a large, unobstructed opening.

Bi-folding doors are a popular option for easy opening and space-saving and can be installed in any part of the home.
They come in many different styles, finishes and materials and can be made to integrate perfectly with the design of your home.
Entrance doors (front and back doors)
Safe, secure, weatherproof but at the same time welcoming to visitors, the front entrance to your home is one most important parts of your property.

Your entrance doors can be made of PVC-u, aluminium, steel or wood, and each has their own qualities and benefits – from price, durability, design and appearance through to energy efficiency performance.
New entrance doors nowadays mostly come pre-hung in a frame and are known as doorsets, with pre-drilling for handles, keeps and locks.
French doors
French doors are a pair of hinged doors that open from the middle, traditionally opening outwards to give full access to the width of the opening.

French doors can add a touch of class to your home and blend the outdoor and indoor ambience and can create an open-plan space in your home.
From 17th-century France, French doors traditionally opened out onto balconies but today they can feature on many areas of the home. In particular, they are very useful as the exit doors from a conservatory or orangery to a garden.
New external French doors can be double or triple glazed and are fully sealed to keep your home warm and weatherproof. In addition, thanks to modern technology they are highly energy efficient.
Many homeowners enjoy the continental feel French doors provide and the way they can create the feeling of more space and light.
Patio doors
Patio doors are glass panelled doors that open onto a patio, garden or terrace. These include sliding doors that slide one way or open centrally sliding in both directions, and French doors.

Patio doors are popular with homeowners because in addition to combining security and modern design they can open out onto your patio or garden, allowing you to connect indoor ambience with the natural outdoor atmosphere.
Patio doors these days refer to sliding doors. They can be made using modern materials and fully integrated with the look and design of your home.
Sliding doors
Sliding doors consist of two or more panels where one panel slides horizontally past another. They can be made of one, two, three or four panels, with one or two panels sliding.

Sliding doors slide along tracks and are popular with homeowners for a variety of rooms including as patio doors and conservatory doors, and as internal doors for access to smaller rooms where space is limited, such as closets and kitchenettes.
They are popular with homeowners looking to increase room space and make rooms more versatile as they can provide the option of an open-plan style when you want it – the benefit of sliding doors between rooms or between the indoors and outdoors.
Related topics
– A guide to window styles
– Energy-efficient glazing: A useful guide
– The different types of conservatory design
– Glazing and noise reduction in homes
– Low emissivity (Low-e) glass and thermal efficiency