Repairing surface damage to glass windows, doors and conservatories
In most cases surface damage to glass can be repaired, making this a viable alternative to replacement in certain situations.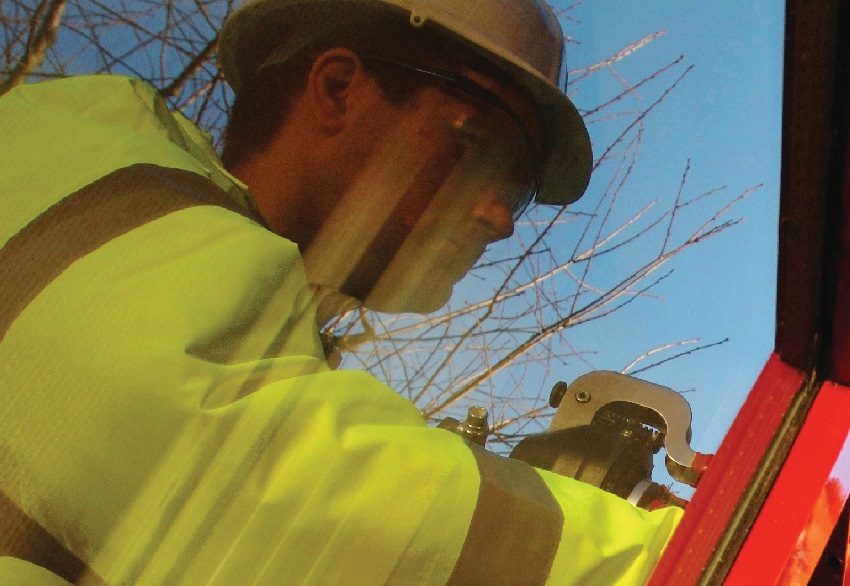 Damage to the surface of glass in windows, doors and conservatories can impair its visual quality, performance and appearance.
While in some cases it may be necessary to replace damaged glass, in many scenarios surface damage to glass around the home can be repaired by a glass repair specialist.
Common causes of surface damage to glass
Scratches
These can be caused by hard or sharp objects either accidentally or maliciously applied and may result in failure if left untreated.
Graffiti
This may be etched into the surface or applied using paint or indelible ink which, if removed incorrectly, could damage the glass surface.
Airborne contamination
Organic materials (such as bird droppings) and inorganic materials (such as road film), or a combination of the two, may have an abrasive effect on the glass surface causing a drop in visual quality.
Building contamination
This could occur as a result of building run-off or sealant leakage which has a subsequent effect on the glass surface.
How surface damage is repaired
The process of repair involves the removal of a minimal amount of the glass surface in order to rectify the defect, without impairing the visual quality.
In some cases the severity of the surface damage may make repair impractical – this would normally be advised during the initial survey.
In exceptional circumstances an unacceptable level of distortion may only become evident during or after treatment. In these instances replacement would be advised.
When to repair and when to replace?
In many cases, replacing the damaged glass in a window, door or conservatory may be the most economical option.
However, there will be situations where a replacement would be far more expensive than repair, e.g. a large landing window. In these cases, having the surface damage repaired can be a time saving and cost effective solution.
If you are unsure whether to repair glass or replace it, talk to a glass repair specialist who will survey the damage and offer a quote.
It is worth bearing in mind that the environmental impact of repair is significantly less than that of replacement.
Why use a GGF Member company?
The Glass and Glazing Federation represents companies who make, supply and/or fit, glass and glazing products in the UK and internationally.
As the voice of the industry, the GGF promotes best practice and sets the highest technical and health & safety standards. The GGF is wholly committed to the development of glass repair technology and to constantly improving the standards in this sector.
For more information about repairing damaged glass, get in touch with a local GGF Member company.
Related topics
– Top 10 tips before you buy glass and glazing products
– What is condensation and why does it occur on windows?
– Top tips on reducing condensation – room by room
– Planning a conservatory – things to consider
– A guide to home ventilation