Future-proofing the homes of tomorrow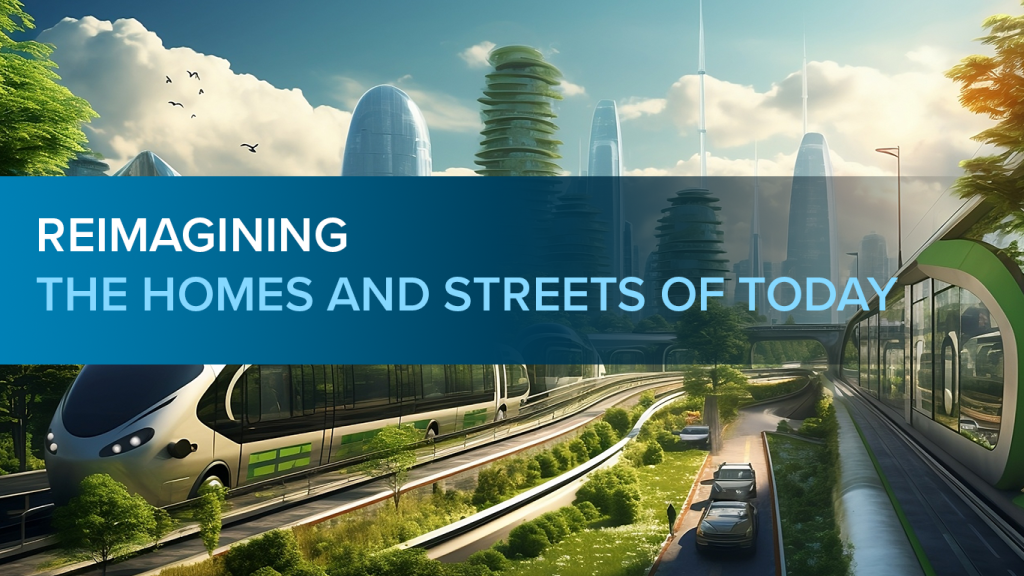 A net zero future is on the horizon, but what does that really mean for homeowners?
Across the UK, we have some of the oldest and leakiest homes across the whole of Europe when it comes to heat loss. As a consequence, our homes are hard to heat in the winter and difficult to cool during the summer – ultimately impacting the cost of energy bills.
In fact, more than a fifth (24%) of the UK's carbon emissions come from our homes, so it's important that homeowners are considering the changes that need to be made to prepare for a net zero future.


With winter just around the corner, and the cost of living crisis rumbling on, there's no doubt that people will be looking at ways to try and help reduce energy bills and lower their carbon footprint. With this in mind, we are exploring what homes and streets of the future might look like and what we can do to make our homes as energy efficient as possible.