The search is on for 2019's Best Window with a View Competition

The UK's Best Window with a View Competition is now open
 MyGlazing.com's popular Window with a View competition is back – and it couldn't be easier to get involved. Simply take a photo of window with a view, from any building in the UK, on your phone, tablet or digital camera and then enter it into the competition via Instagram or Twitter, using the hash tag #WindowWithAView and tagging @myglazing, or submit your details on the MyGlazing.com website and upload your picture HERE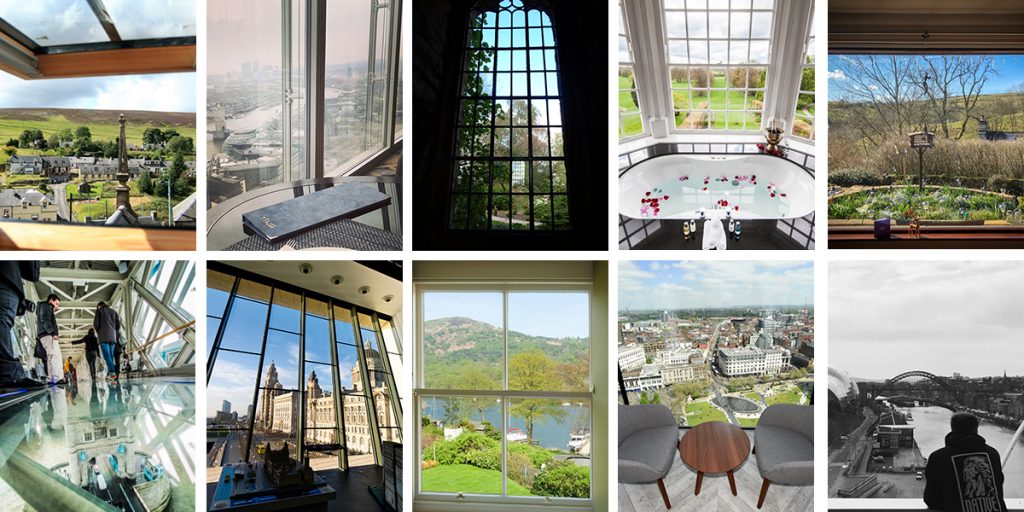 Whether it's a view from a hotel, B&B, pub, restaurant, bar, museum, gallery, church, amusement park, zoo, library, your office, or your home, you should enter! Just be sure to include the window frame within your image.
The competition is free to enter and will be open from Monday 8th April 2019 until the 5th July 2019. Once closed, a panel of photography, architecture and travel and tourism professionals will select the best view from each region. Voting for the national winner, which takes place on the MyGlazing.com website and social channels, will then run throughout July and August 2019. The view which receives the most votes will be crowned Britain's best Window with a View in September 2019.
What the judges are looking for
The judging panel will be looking for creativity, imagination and a stunning view that tells a story. They want to be wowed, so make sure your view is truly extraordinary – the more interesting, the better. For information on what must be included in your image, see our rules section.
In addition to the winning building being named the UK's best Window with a View, the person who submitted the photo will receive a £200 Amazon voucher. Each person that submits an entry and each person that votes will also be entered into a random prize draw to win a £100 Amazon voucher.
As well as celebrating Britain's best views, the competition looks to encourage participants to think about the benefits of modern, clear and energy efficient glazing. If any windows are in need of an update, please see how the GGF Members can help via MyGlazing.com.
Competition Dates:
–          Entries will close on 5th July
–          Regional winners will be announced in July
–          Public votes will open in July
–          Public votes will close in September
–          The national winner will be announced in September 2019
Prizes
The winning building will be being named the UK's best Window with a View
The person who submitted the photo will receive a £200 Amazon voucher
Each person that submits an entry and each person that votes will be entered into a random prize draw to win a £100 Amazon voucher
To read our full terms & conditions click here